Her last paintings
Invited by the French Navy at the end of 1970s to paint life on board, Alice Martinez-Richter made two stays on an "Aviso", which inspired her several paintings : Return in the moistening, The forecastle...
More and more hampered by disorders of eye coordination, she stopped painting after 1985. "Fishing to Nazaré" is one of her last paintings.
Alice Martinez-Richter died on August 7th, 1996 to Annemasse (France).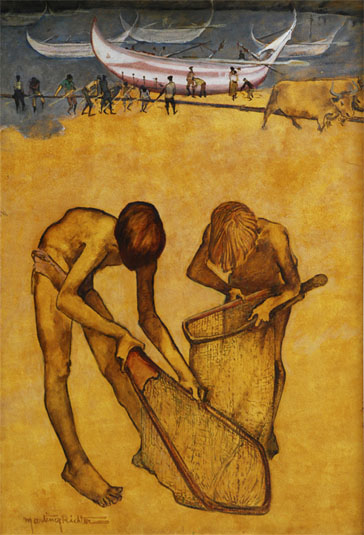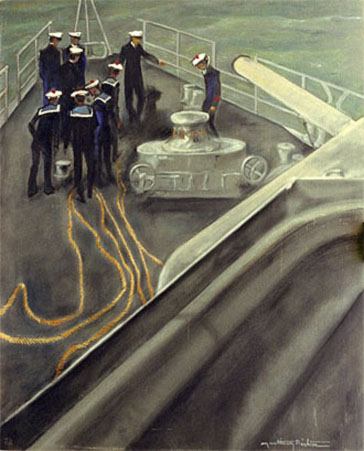 " All rights reserved. Except authorization, the reproduction as well as any use of the works other one than the individual and private consultation, is forbidden. "
www.terza-rima.com | Administration