Recognized by the art critics
Between 1951 and 1954, Alice Martinez-Richter stayed on summer in the Pyrénées-Orientales (south of France), where she followed a water cure in La Preste, and painted landscapes of Vallespir.
As for the previous periods, she exposed regularly in galleries and in the Parisian Shows. About the show of the Women Painters of 1952, when Alice Martinez-Richter obtained the Prize of the Figure for her entitled painting "Moresque", Claude Roger-Marx wrote in "La Revue de Paris : "The desire to welcome new values, as Nicole de Bragard, Lesourt-Rutlinger, Paulette Helleur, Martinez-Richter, extracts this show from the dullness and from the intrigue."
Next year, René Domergue asserted about the Show of the Women Painters of 1955 : "The best sending of all, the one who returns a really human sound is the one of Martinez-Richter - "Moresque at her hairstyle" - vast painting, powerfully built, where yellow suffer and green burning, very fat, very heavy, sing."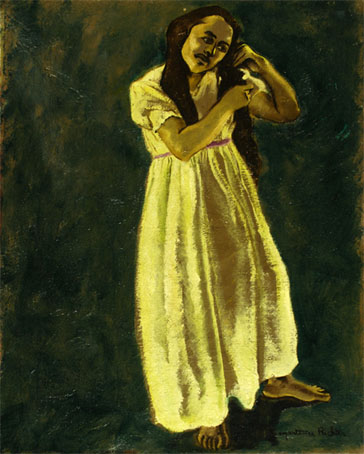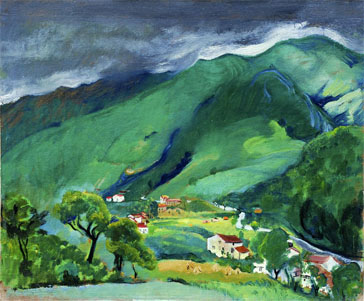 " All rights reserved. Except authorization, the reproduction as well as any use of the works other one than the individual and private consultation, is forbidden. "
www.terza-rima.com | Administration