Her intelligence and her experience of painting authorize choices and simplifications which make the originality of an artist [...]
Jean-Louis Audin, art critic (1950)

Her life, her work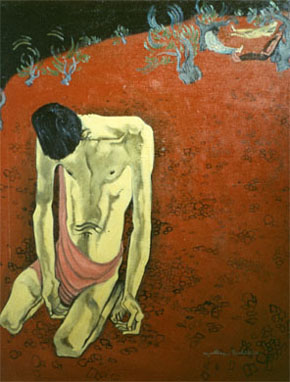 The Christ in the garden of olive
trees
on 1950 - Oil on canvas - 205 x 165 cm
South Woman
circa 1949 - Oil on canvas - 240 x 168 cm
Exhibitions
Alice Martinez-Richter sended paintings every year to the big Parisian shows : Show of the Independents, Show of the women painters and sculptors, Autumn Show...
In 1950, her joint exhibition with Antoine Martinez, in the famous Bernheim Jeune' s Gallery in Paris will be prolonged because of its success. The art critic Jean-Louis Audin was enthusiastic :
"A deep sensibility and a very particular gift of expression, place Alice Martinez-Richter to the rank of some talented women who will leave a name in the painting. Her intelligence and her experience of painting authorize choices and simplifications which make the originality of an artist... As Suzanne Valadon, the author of the "Christ in olive trees" seems to me perfectly endowed for the big spaces where the ecstasy of bodies makes its best fits, her "South Woman" is for me a supplementary proof (Gallery Berheim), where asserts itself besides a taste of the color for the color, which is still joy of living and promise of creation."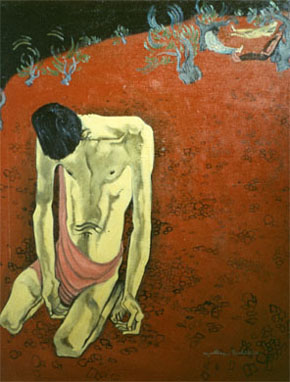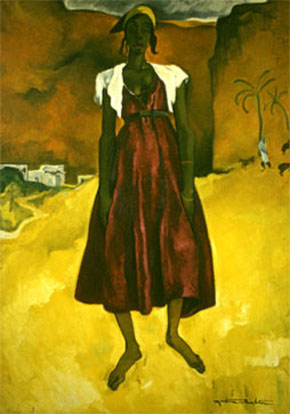 " All rights reserved. Except authorization, the reproduction as well as any use of the works other one than the individual and private consultation, is forbidden. "
www.terza-rima.com | Administration