Revue de presse
12345678910111213141516171819202122232425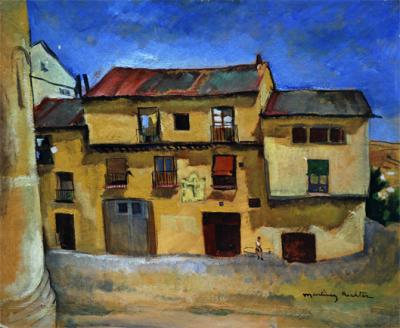 Martinez-Richter
Barrio de la Juderia, Segovia
1953
Oil on paper stuck on panel
54 x 65 cm
To read on the historian of art Jacqueline Duroc' s blog :
"The exhibition "Alice Martinez-Richter and the Mediterranean Sea" is presented to the Museum of art and history of Narbonne until October 3rd, 2010.
This exhibition is a real event because 54 paintings presented by the Museum had been exposed for no more than 25 years.
Both banks of the Mediterranean Sea hold an important place in Alice Martinez-Richter's work and life" ...
To read more :
web.mac.com/jacqueline.duroc/iWeb/Site/Blog/Blog.html
" Tous droits de reproduction réservés. Sauf autorisation, la reproduction ainsi que toute utilisation des oeuvres autre que la consultation individuelle et privée, est interdite. "
www.terza-rima.com | Administration